International Forestry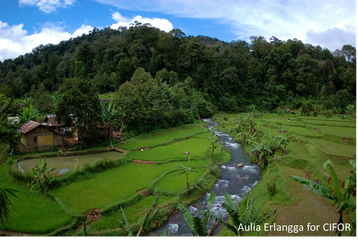 "International Forestry" focuses on the international dimensions of forestry and offers competencies for graduates aiming to work in a range of fields to tackle the complex issues associated with the sustainable management of forests.
This profile aims to provide students with an overview of global forest resources and their use. A profound understanding of different forest ecosystems types and management systems is conveyed. Students will acquire the ability to analyse and assess the institutions and processes influencing
forests & forestry from local to global levels and will learn Key competencies for the analysis and management of forestry systems. 
Important facts about this study profile
Language: English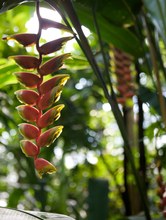 Teaching form: on-campus
Pace of study: fulltime
Study location: Freiburg
Start: only in winter term
Duration: 4 Semester
Application periode: March 20th - May 15th
ECTS: 120 ECTS (80ECTS modules, 10 ECTS Internship, 30ECTS Thesis)
Costs: 161 semester fees, 1.500€ study fees (only non-EU students!)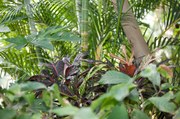 close interconnections between theory and concepts with case-studies and hands-on experience
interdisciplinary approaches to teaching and research and strong involvement of students in projects
international and diverse backgrounds of students facilitating mutual learning
Programme overview pdf
Module details
1)    Forests and Global Change
Forests in the age of climate change
Deforestation and afforestation
Digitalization in forest management
2)    Environmental Statistics
introductory module beyond multiple regression
builds on and extends statistical knowledge and its application
standard machine-learning approaches in R or Python
joint module with students from other profile tracks
3)   Carbon Forestry
4)    Forest Inventory and Information Systems
5)    Forest Economics and Management
6)    Plantation Forestry
7)    Close-to-Nature Forest Management
8)    Ecosystem Management
9)   Integrated Land Use Systems
10)  International Forest Governance
11)   Forest Legality and Sustainability Regulation
12)   Forests and Rural Developement
13)   Forest Sciences: Professional and Research Approaches
Self-perception and external perception of the forestry profession
Change of forestry and forest sciences in history
Methods of research and knowledge transfer
Target Group
Best suited to graduates of BSc programmes in Forest Sciences and closely related fields
Interest in work within international contexts
International students who seek to expand their competencies for working in their home country
Students interested in foreign countries and practices
Career Opportunities
 International job market, including but not limited to:
International organisations (UN level)
Governmental institutions,
(E)NGOs
Forestry and consultancy companies
Research institutions
Application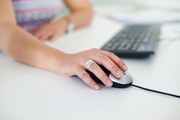 Requirements

* BSc Degree with grade point average of at least 2.5
* English C1
* At least 30 ECTS in natural sciences and ecology
* 10 ECTS in Statistics and Geomatics
* 30 ECTS in Forestry & Natural Resources Management
Application periode: March 20th - May 15th
Application portal: HISinOne
further information: see "Application"
Coordinator & Contact